MobileMonday™ (MoMo) is an open global community of mobile industry visionaries, developers and influential individuals fostering cooperation and cross-border business development through virtual and live networking events to share ideas, best practices and trends from world markets. Local chapters have held events in over 100 cities worldwide.
MobileMonday has the following global objectives:
Foster an open indie innovation platform within the mobile sector.
Facilitate networks between small and large companies and individuals.
Bridge connections between domestic and international organizations.
Enable the community to effectively participate in global initiatives.
Present interesting products, services and trends in the mobile world.
MobileMonday is organized by a group of some 300+ dedicated volunteers from around the world. Originating in Helsinki, Finland, in the year 2000, MoMo has grown into the world's leading mobile community.
MoMo chapters organized ±500 global events in 2013 alone
Philosophy
Our philosophy includes openness, equality, inclusion and the assumption that ideas should be tested through vigorous debate, critical examination and peer review. We also believe that initiative and risk-taking should be honored and that the mobile industry plays a key role in shaping society. There is a direct relation between mobile interconnectedness and political, economic and social freedom, the strengthening of democracy, the rational management of our future and the triumph of reason and enlightenment.
Most people on planet Earth have never touched a computer – and they never will. But it is conceivable that, one day, everyone will have a mobile phone that allows them to communicate with fellow citizens, access networks and improve the quality of their lives, their livelihood and their future.
MoMo is a tool to help the worldwide industry achieve benefits for everyone by spreading knowledge and encouraging people with good ideas to take action. As "mobile folks," we invite you to examine how this industry can contribute to making our neighborhoods, our cities and our societies better.
About MobileMonday Tokyo
MoMo Tokyo is a leading networking organization supporting Tokyo's mobile industry and has become a key gathering point for managers, entrepreneurs, developers, analysts and the media in Japan, and increasingly the 'bridge' to partners overseas.
Launched in Japan in September 2004, as the first chapter location outside Finland, MobileMonday Tokyo hosted regular networking events which routinely attracted 100-200 participants working in the industry. We organized over 100 events, with +5,000 registered members, featuring presentations from major companies, including; Adobe, DoubleClick, Google, HP, HTC, KDDI, Microsoft, MTV, NEC, NHK, Mozilla, Nuance, Opera, RIM, Sony, W3C and Warner Music as well as countless SME's.

MoMo events are made possible in part through the kind sponsorship of forward-looking companies that understand the power of networking and the benefits of supporting events that support people and business.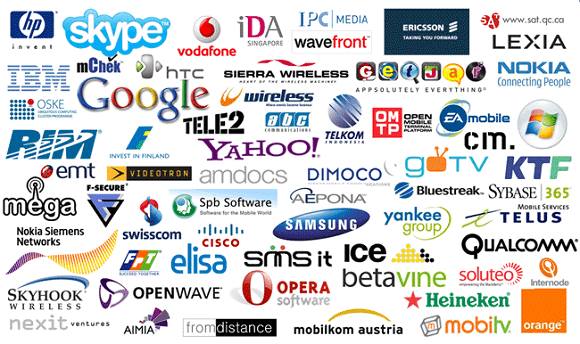 The Mobile Monday Tokyo site provides a virtual meeting space where participants can connect with the growing community of chapter locations from around the world. It is also the central information point for all MoMo Tokyo activities, including our past presentation archive and networking events aimed at supporting the mobile industry.

Who is behind Mobile Monday in Japan?
While MoMo Tokyo was founded by Mobikyo K.K., our events are made possible by the generous and energetic contributions from many "Friends of MoMo" and we welcome talented contributors to join us as Chief Enthusiasts or Mo-Mobile Ambassadors.. Contact Us Anytime!