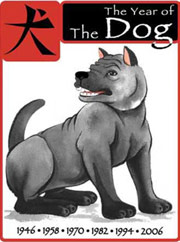 We are launching 2006 with a stealth-mode (Nothing to do with i-mode – Ed.) event at the ultratrendy Ruby Cafe on 30 January.
日本語版
Considering the incredible popularity of our November Bonenkai evening – which saw CEOs, CTOs, VCs and a multitude of mobile professionals in the same room – we thought a casual meeting of the MoMo community would be in order to kick off 2006 and another great year of monthly Mobile Monday presentation evenings.
MobileMonday Tokyo'sYear of the Dog Shinnenkai @ Ruby Cafe
The year is sure to be a greyhound as new 3G licensees, new networks, IP telephones and convergence all take off down the track and force massive change in Japan's mobile market. MoMo will be right here bringing you together with the coolest companies, the most interesting people and the most significant technologies.
Note Next Month: We'll continue on Monday, 27 February with our regular programme at the upscale MTV Cafe in Harajuku including a full line-up of presentations and more great networking opportunities (full details asap).
Sponsored by:
Morgan Lewis & Bockius and Jonckers Translation & Engineering
Date: Monday, 30 January 2006 :: 19:00-23:00
Venue: Ruby Cafe Azabu-Juban – GMap
Admission: FREE with registration below – OR – JPY 1,000 at the door
Complimentary drink for first 200 guests, a la carte menu available
19:00 – Doors Open
20:00 – Networking
21:00 – More Networking
22:00 – Warm up for Last Call
23:00 – Last call
Advanced Registration is now closed.. See you on the 30th!
The MoMo 2006 Shinnenkai: Networking and nothing but!